At Chicago Pneumatic, our goal is to deliver best-in-class global service and local support to industrial customers through a dedicated product portfolio and a strong network of authorized distributors. We generate added value by delivering the best solution to your needs based on decades of experience.
Industry
A complete industrial tools and equipment offer
Chicago Pneumatic's dedication to the general and heavy industries spans decades.
Reliable performance and safety are key drivers for all our industrial products development. Whether it's the use of reinforced materials and motor structures, ergonomic designs, or easy-to-use controls for more accuracy, it all contributes to a safe and efficient product product that gets your productivity at the top, no matter how tough the conditions.
With Chicago Pneumatic best operating practices become your own.
Chicago Pneumatic helps make tough jobs easier
Products: reliability, ergonomics, safety, robustness and ease of use
Service: best-in-class support with fast local service
Expertise: expert advice based on decades of experience, from factory to field, through certified quality testing and training
Parts: original spare parts and services
Availability: fast and easy delivery through a dedicated global production and distribution network.
Impact wrench: CP6748EX-P11R ATEX
Benefits
Superior durability -designed for intensive use
High torque – up to 800 ft.lb (1085 Nm)
Comfortable and light weight
Ratchet wrench: CP828H
Benefits
Ratchets for General Maintenance with excellent durability
Great power up to 50 ft.lbs (70 Nm)
Ratchet wrench: CP828H
Benefits
Ideal for multiple MRO applications
Productive thanks to 1,800 rpm
Compact for easy access
Low noise & vibration for operator comfort
Pneumatic Nutrunners: CP6613
Benefits
Robust
Accurate
Strong lightweight reaction arm
Lightweight
Pneumatic Nutrunners: CP6613
Benefits
Robust
Accurate
Strong lightweight reaction arm
Lightweight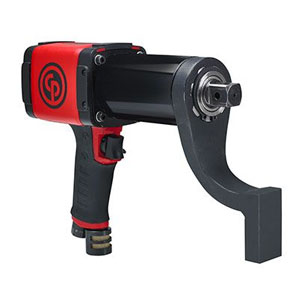 Cordless tools: CP8848-2
Benefits
Torque reaction part in aluminum
Charge gauge
Rubber battery dampeners absorb shock from impacts
Alumum back and clutch housing
Single-hand forward/reverse operation
Ergonomic handle fits your hand perfectly
Resistance to shock
Die grinder: CP9113GES
Benefits
Industrial extended shaft die grinder
High body durability
Designed for rough use
Withstands extreme temperatures
Angle grinder: CP3550-120AC4
Benefits
Industrial angle wheel grinder
Industrial grade durability with up to a 1,000 hour maintenance intervals
Superior torque for maximal productivity
Superior ergonomics
Straight grinders: CP3249-GABSYG
Benefits
Industrial straight wheel grinder
High productivity
Highest durability in demanding applications with up to 2000 hrs between maintenance intervals
Vertical grinders: CP3330-SALAVET
Benefits
Industrial vertical wheel grinder
Avoids abrasive bursts in case of accidental air pressure variations
Maintains abrasive speed under operator load
Best in class productivity with up to 1,000 hour maintenance interval
Percussive tools: Bench Sand Rammer-CP0200B18-2F
Benefits
Ideal for foundry applications
Comfortable operation and high production
Bench rammers used for casting sand in cylinders and large molds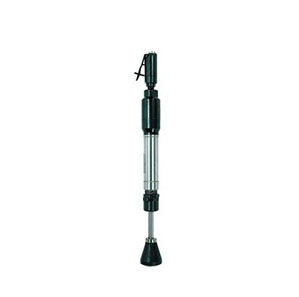 Speciality tools: Reviter-CP9883
Benefits
Ideal for versatile applications
Durable, reliable and easy to service
Maximize operator comfort
Workshop equipment: CP86100
Benefits
Fast & Easy Work
High stability
Durable & sturdy
Precision
Easy control
Stable
Comfort
CE & ASME certified
Airline Accessories
1/2″ Composite FRL
Air Flex NPT 1/4″
HOSE REEL BSP HR8210